ECM Today! we are committed to approaching our work and relationships with integrity and Trust. Trust that is earned by providing our Services and Solutions on schedule and as designed while communicating often and honestly to the client and each other. By treating everyone we meet with respect and honesty we strive to create relationships built on trust.
A Company Based on Integrity, Honesty, and Respect
To increase the efficiency, security, reliability, and profitability of our customers by providing the best Services and Products analyzed, designed, configured, and implemented by professional, committed, and caring employees.
To help organizations continue to grow as ECM technologies change through ongoing analysis and support of ECM services and systems and committed communication of how those technologies can help foster efficient, secure. and cost-effective growth.
ECM Today! is the third in a line of successful Enterprise Content Management companies created by Casey McClellan, CEO and Founder. Beginning in New York City in 1994, and, through acquisitions, branching out throughout the United States and including San Antonio, TX in 2006. Our main office and processing center is in San Antonio, TX with satellite offices in Dallas, Austin, and Houston.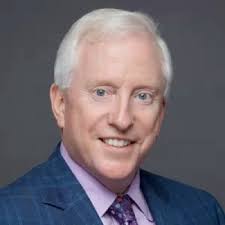 Chief Executive Officer & Founder
As Founder, Owner, and Chief Executive Officer, Casey has been instrumental in making a leader in Document Management services. With his leadership, Casey has grown from humble beginnings to an industry leading provider of a client-centric solutions at the cutting edge of Electronic Content Management technology for hundreds of commercial and government customers.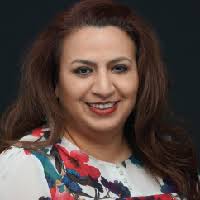 Maria brings over 20 years of industry experience managing operations for complex document management projects to every client interaction. Her commitment to client communication ensures that ECM Today! meets or exceeds client expectations. She has managed everything from in-house conversion projects, to large scanning jobs at client locations, to daily processing of work as part of our Business Process Outsourcing services.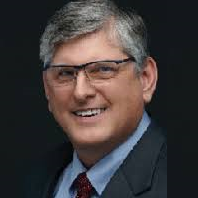 Jeff is highly respected for his document management solution designs. His clients depend on him to strategize and provide only the best, most efficient, solutions possible. Jeff has been providing Document Management solutions for over 20 years. As the industry continues to grow and change, Jeff is able to bring his wealth of knowledge to help implement those changes and solutions.
The Small to Medium Business (SMB) market deserves the same opportunity to benefit from Electronic Content Management (ECM) as larger businesses. Through experience and expertise, uses the newest in ECM technology to cost-effectively provide those benefits to the SMB market. We offer this document as an Introduction to Enterprise Content Management – History, Objectives, Key Elements, Market Definition, and Trends in ECM for Small to Medium Sized businesses.
In the early '90s businesses first starting by replacing microfilm with Scanning to create electronic images, TIFF's written to Laser Disk, businesses began to accept that the Future is not paper and paper processes.
EDM – Electronic Document Management was born…
In 2000, EDM was combined with Web Content Management (WCM) and Digital Asset Management (DAM) resulting in ECM – Electronic Content Management – WCM and DAM faded into the background.
The important distinction between EDM and ECM is that ECM is a broader designation that includes EDM as the central, pivotal component. ECM goes beyond EDM, adding components such as multiple System Integrations, Automated Document Classification and Data Extraction, Robotic Process Automation, Artificial Intelligence, and Business Process Outsourcing.
Enterprise Content Management then, becomes the solution to hardcopy processing, of which EDM is a part.
Two other acronyms that have been brought into use by Gartner, the market research firm. In 2017 Gartner changed their ECM Magic Quadrant to CSP Magic Quadrant (Content Service Provider) – Michael Woodbridge, Senior Research Director at Gartner announced that "ECM was dead…" – To paraphrase Mark Twain, the report of ECM's death was greatly exaggerated. In the 2019 the Gartner report, CSP was replaced by CCP, Content Collaboration Platform, as a replacement for Content Services Platform…
It is safe to say that ECM Today! is the most widely used and inclusive designation for the services to the SMB Market with the caveat that EDM is the foundation of ECM, and often used as a synonym for ECM.
*Magic Quadrant is a series of market research reports published by IT consulting firm Gartner that rely on proprietary qualitative data analysis methods to demonstrate market trends, such as direction, maturity, and participants.
Enterprise Content Management Objectives:
Offering immediate help to the SMB that sees the need to move into the digital present and future, an ECM solution should provide a fully functional and fairly prices system that will act as a foundation and introduction to the digital world-Making companies' employees' daily working lives more effective and efficient-Replacing paper processes and archives with processes based on electronic images and metadata as electronic documents of record i.e., Creating an Electronic System of Record.
Helping companies meet overarching business client goals:
Regulatory compliance and risk management
Providing for a remote, geographically dispersed working environment
Maintenance and sharing of business knowledge
Cost and time efficiency
Innovation to prepare for the future
To meet these objectives the SMB needs solutions that include these key components:
Ease-of Use
Price/Performance
Architectural Flexibility
Feature Functionality
Market Definition – Offerings in the Market
ECM services can be either be implemented On-Site (aka Enterprise) or implemented as a Cloud solution. Many in the SMB Market are looking to Cloud ECM solutions as apply an operational rather than capital expense, for ease of implementation and ongoing support, and for flexibility with new implementations and future growth. ECM services provide products that support content and process related needs of operational business functions through:
Scanning and Image Processing
Backfile Conversions of Hardcopy, Film, Existing Images to create electronic documents of record
Ongoing Scanning of Hardcopy and ongoing Capture of images by email, FTP, etc.
Extracting Metadata indexing and upload to line of business applications
Electronic Archive / Retrieval
Replacing hardcopy filing and storage
Integrate with line of business applications to automate retrieval from within those applications
Allow secure and audited access to internal and external users
Replacing harcopy forms with eForms and hardcopy reports with electronic report management. Use of Electronic Workflows to replace manual review, approval , transactional and other operations. Robotic Process Automation (RPA) and Artificial Intelligence (AI) to replace repetitive manual operations. Business Process Outsourcing (BPO) as a more cost-effective solutions to in-house operations such as AP/AR Processing, Billing, HR Onboarding, Account Opening, EOB Processing, etc. Outsourcing of Mail Room Functions through scanning/processing of mail and routing through image workflow.
Trends in ECM – A Robust Market
From Gartner – Strategic Planning Assumptions
Cloud-Based ECM Market expected to from USD 9.7 Billion in 2017 to USD 34.42 Billion by 2022
From IT, New Media & Software – Research Reports Inc.
ECM – 12% CAGR (Compound Annual Growth Rate) Growth: Enterprise Content Management (ECM) Software Market 2019: Growth, Trends, Demand, Share, Analysis and Forecast to 2024 –
The global enterprise content management (ECM) software market is expected to grow at a CAGR of +12% during 2019-2024. ECM software establishes smooth collaboration and coordination among the employees of an organization as it streamlines the cycle of information and automates various business processes.
From Harvey Spencer Associates
Worldwide Capture Software Market grows 15.4% Capture 2.0 Cloud Services and Robotic Process Automation (RPA) energizes market September 3, 2019 Northport, NY.
From CMSC Media – July 2017 interview w/ new Nuxeo CRO (Chief Revenue Officer) – Fred Monjazeb Nuxeo announced the release of Web UI built on a modern JavaScript stack (Polymer) that leveragesWeb Components to provide a responsive, configurable, and extensible user interface that delivers a compelling new user experience (UX). According to the company's claim, the Web UI is fully customizable and able to cater to the specific needs of an organization, whether their priorities are digital asset management, enterprise content management or case management. "I see expediting system deployment and getting a value faster being the key areas for clients. Cloud and package-based solutions will be the way I think the market will go in next three to five years," Monjazeb said. Lower TCO (Total Cost of Ownership) faster TTM (Time To Market)
From Digitech Systems Inc.
Four key trends are driving technology purchases in 2020: cloud, artificial intelligence (AI), process automation, and data security. When combined, they represent more than $980 billion in opportunity.
Cloud continues to be the number one technology strategy for businesses this year, because it delivers significant financial benefits. It's a $330 billion market. (Bonus: it's also critical for effective remote work, which cropped up as a fifth buying trend following the outbreak of COVID-19.)
There is significant ongoing interest in leveraging AI and RPA to streamline business operations, representing $202 billion in opportunity.
Automation continues to replace manual effort for many routine business functions. Companies will spend $166 billion on process optimization in 2020.
Data security is critical because breaches are expensive! The global pandemic has sharpened the focus on core data security functions as more people work remotely. It's a $282 billion market this year.
From Gartner – Trends across organizations regardless of industry
Tackling content sprawl: Organizations have a multitude of content repositories, and with the increasing prevalence of SaaS, more silos materialize on a regular basis. The desire to rationalize this multitude of content sources did not disappear with the death of enterprise content management (ECM). Fortunately, there is an acceptance in the market that new techniques are required to tackle this issue.
Delivering digital business transformation: CSP technology is in demand to underpin new operations and processes that utilize content as a key component in innovative ways. A common requirement is to join up fragmented operations by including partners, suppliers, and customers directly in system processes that include both operational and collaborative experiences. An insurance company might digitize and join up the entire claims processing cycle, for example. Customers can then interact directly with the organization's back office, which, in turn, can collaborate effectively with other partners in the process. The open, yet secure combination of content and processes is an enabler of this kind of transformation.
Modernizing work: Users' expectations have changed for good, due to the ubiquity of compelling user experiences in consumer applications. There is increasing evidence that a workforce with a high degree of digital dexterity is more likely to help an organization realize its digital transformational goals. New modes of interaction with content (for example, synchronous editing in a non-document format such as Dropbox Paper) are required in order to modernize the work experience. Buyers' needs require more agile, adaptive solutions, which are very different to the rigid, on-premises and monolithic solutions of old. At the heart of any digital business platform, a modern CSP must display the following characteristics:
Cloud scale: The ability to scale to meet the demands of the workforce. Provision of seamless connectivity to a broad ecosystem of suppliers, partners and customers, while delivering continuous innovation, is essential.
Protection: The provision of deeply embedded flexible and intelligent information governance, security and privacy controls. This is essential to operate in a world of ever-increasing threats and regulatory demands.
Fast time to value: The ability to deliver business value quickly — for example, through the provision of prebuilt applications and citizen-developer-based tools.
User-centricity: A consumerized user experience with embedded mobility and consistency across devices. A focus on the overall user experience is of paramount importance for driving adoption and realizing the expected benefits of this technology.
Intelligence: Advances in artificial intelligence (AI) techniques, including machine learning (ML) and deep neural networks, have enabled innovations for classification, productivity, and automation scenarios. Such capabilities should be embedded in all key areas of the platform, from security to collaboration, to align with the evolving expectations of the market.
A leader must have the ability to empower personnel with differing skillsets and backgrounds in rapidly changing circumstances to work together to complete a wide variety of tasks productively and successfully. My leadership philosophy has developed over 30 years as a theatre professional and business owner and entrepreneur. It focuses on identifying and addressing the needs of a diverse client base, on communication and collaboration with a vendor and reseller community possessing both sales/marketing and IT/systems backgrounds, and on supporting the Mission and Core Values of ECM Today! An effective leader assesses current benefits and risk and maps a plan for a dynamic future with full participation in the process by all relevant parties. A leader has the responsibility to show both what has come before, the foundation of the company, and what is yet to be as new technology is discovered and developed.
The major factors contributing to the success I have enjoyed in producing and managing many varied theatre and business projects has been my commitment to Integrity, Clarity, Decisiveness, Passion, and Humility.
Integrity is the cornerstone. A commitment to doing the right thing for the right reason. As a leader, I manifest integrity in consistency, consistency in principles, standards, actions, methods, expectations, and results in all interactions. Decisions are based in best practices and clearly related to the organization's stated mission and strategic goals. Precedent-setting decisions are only made after careful consideration and with collaboration and conversation with all involved. Without integrity there can be no credibility and without credibility, trust and inspiration are unattainable.
As a leader, I create a well-founded, goals-based Vision with a clear purpose and plan. I communicate the Vision to all involved with the clarity that will allow them to work together to bring the Vision to life both for themselves and for the organization while clearly defining the requirements expected of each participant and providing the support to meet those requirements.
The primary responsibility of any leader is to get the job done. Developed over the length of my career, I have the confidence, drive, and trust in the process to move forward when a consensus is reached, and a decision is made.
Passion is key to Leadership. Through energetic, excited, and enthusiastic engagement in a Vision a leader fosters commitment to that Vision.
I approach leadership with humility, using my experience, expertise, and knowledge to attract, inspire, and bring people together to work toward a common goal. A leader must be able to inspire people to align themselves with a Vision, to believe and embrace to believe in and embrace that Vision. A successful, dynamic, growing organization is best served by a leader exhibiting the qualities of Integrity, Clarity, Decisiveness, Passion, and Humility. A leader that marshals the energies and talents of all parties to realize and organization's Mission and Vision while addressing the needs of customers, vendors, and co-workers. An effective leader welcomes participation, rewards contributions, and recognizes the talents of all members of the organization. As such a leader, I embrace the administrative philosophy I have described and diligently strive to maintain integrity, clarity, decisiveness, passion, and humility as the basis for my decisions and recommendations.
Since founding my first ECM company in 1994, I have made Equity, Inclusion, and Diversity touchstones of our hiring and staffing policies. We are committed to creating opportunities for underrepresented populations to have equal access to, and participation in, jobs and programs that close achievement gaps in success and completion. The history of that commitment to inclusion is exemplified by a long- term relationship with NYSID (New York State Individuals with Disabilities) and FedCap (a NYC organization that trains people with disabilities). This partnership gave us the opportunity to hire 100+ people with various disabilities many of whom became employees. This relationship has resulted in extensive employment opportunities for individuals who have been systemically marginalized in our workforce and our society.
The importance of diversity and inclusion in our society lies in the fact that their absence inevitably results in discrimination based on race, ethnicity, gender, sexual orientation, religion, or physical and mental abilities. My personal commitment to both began with early, first-hand exposure to discrimination on our society.
Growing up in a white middle-class family in Rosenberg, Texas, I experienced the last vestiges of overt segregation; the "Colored Entrance" section at the Cole Theatre, the drinking fountains marked "Whites Only". In the mid-seventies our church youth group cut a roller-skating party short when the owner refused to let Jose Rincon, one of our group, skate because he was Hispanic. As a gay high school student in small town Texas, I was a victim of overt and covert discrimination as I learned to hide and assimilate. Those indelible lessons formed the foundation of my commitment to embracing diversity and inclusion in all its forms in my personal and professional life.
Upon moving to NYC in the 80's I was amazed by the diversity, the acceptance and inclusion of different people from different cultures with different abilities. It was only later that I realized a more hidden, but just as insidious, form of the discrimination I had known in Texas. NYC in the 80's and 90's was in the epicenter of the AIDS crisis. I saw first-hand what damage discrimination and fear of the different does. In Spring of 1987, a pivotal point in my understanding of diversity and inclusion , I participated in the AIDS Coalition for the Unleashing of Power (ACT-UP) march on Wall Street to protest Big Pharma HIV drug profiteering. I realized that, even as a middle-class white child, I was a victim of discrimination just as millions of others were. I needed to stand up and fight against discrimination.
In the 90's I toured with theatrical companies. I worked in theatres in every state in the union, most of Europe, and many cities in Asia. I saw first-hand how a lack of diversity and inclusion permeated society and contributed to widespread discrimination; from being picketed in by a church in Topeka protesting gay cast members; to the many subtle and not so subtle examples of discrimination against black cast members while on the road with "Porgy and Bess" and "Bubbling Brown Sugar"; to being refused entrance to Japanese Only clubs in Tokyo; to negotiating in Messina, Sicily for a room with a letto matrimoniale (Double Bed) for Bill T. Jones and Arnie Zane to share. My travels made it clear to me that our society cannot accept discrimination but must recognize it when it occurs and work against it.
Equity, Diversity, and Inclusion are key weapons in the continuing battle against discrimination. The ECM Today! is committed to that battleground.