Whether you are just starting or looking to re-vamp your document management solutions, we have got you covered. Our mission is to increase the efficiency, security, reliability, and profitability of our customers by providing the best Services and Products analyzed, designed, configured, and implemented by professional, committed, and caring employees. We seek to create relationships, not transactions.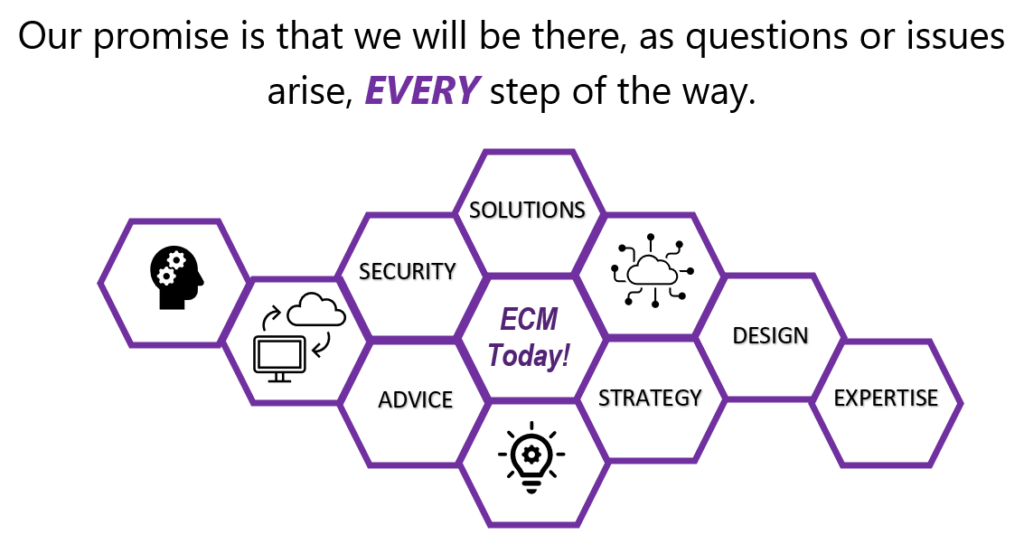 At ECM Today! we are committed providing top of the line Technical Support Professionals available to assist you with any hurdles you may encounter. Our Technical Support Team is a group of document management analysts, strategists, and solution engineers that thrive on sharing our experience and knowledge to help you make a success of your business. Our track record proves that clear communication and expert collaboration will boost your bottom line.
To learn more about our solutions for going digital, please call us at (833) 227-6552 or email us directly at [email protected].
Questions or Concerns? Please fill out form and we will get back to shortly.