ECM Today!, has solutions to every organization's prime concern…
How can we increase efficiency and control of our processes while decreasing costs?
For over 30 years, the people of ECM Today!, have utilized our Electronic Content Management knowledge and expertise to find solutions for companies large and small in Education, Government, Healthcare, Financial Services, and Manufacturing. We focus on time and security-sensitive as well as labor-intensive processes such as Accounts Payable and Receivable, EOB's, Shipping and Receiving, Employee Onboarding, and Account Opening, and others.
Many of our solutions include software provided by Out ECM partner Digitech Systems Inc. In 2019 Digitech was reviewed by Keypoint Intelligence' Buyers Lab 2019, and given a Platinum Rating (the highest possible score) as a Content Services Provider (CSP) for their PaperVision ECM product suite. PaperVision includes the two elements of Enterprise Content Management – Capture and ECM processing functionality. 
Content Management Solutions
Since 2005, we have worked closely with our ECM Partner, Digitech Systems Inc., to create flexible, cost-effective Content Management Solutions tailored to your specific requirements.
For more information in Digitech PaperVision Platinum Product Reviews: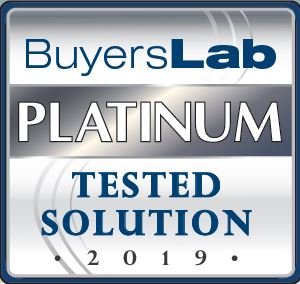 Digital Mailroom
Let us automate your Incoming mail processes. You can forward your mail to our facility or use our lockbox service, we scan, index, QC, and categorize your mail for you and route it electronically to the recipient or directly to workflows for review and/or processing.
Digital for All
Digital is not only the Future – Digital is Now.
ECM Today! makes Electronic Content Management (ECM) affordable for every business, no matter the size…. We think every business should be able to realize the benefits of Enterprise Content Management.
ECM Today! is committed to helping small businesses increase efficiency and control over their documents and while saving money. Working with our partner Digitech Systems we bring ECM to your door.
Mail / Email Fulfillment
ECM Today! takes your Workflow output and prints steam images and mails/emails as required. Eliminate the need for costly equipment. Utilize personnel more effectively. Get your mail out earlier and more securely.
To Learn More about our Content Management Solutions click here:
ECM Today! is the third in a line of successful Enterprise Content Management companies created by Casey McClellan, CEO, and Founder. Beginning in New York City in 1994, and, through acquisitions, branching out throughout the United States and including San Antonio, TX in 2006. Our main office and processing center is in San Antonio, TX with satellite offices in Dallas, Austin, and Houston.
Core Capabilities
Our management team applies 75 combined years of experience and expertise in Enterprise Content Management (ECM) to every project we undertake. We analyze and assess existing procedures and processes for an in-depth understanding of how our Services as well as our Capture, ECM, and Automation offerings can help the client increase efficiency and control of their processes while decreasing costs.