Has an important document has gone missing when you really needed it? Do you cringe when record requests come in because you have to get up, go all the way to the file room and dig around in drawers? Then it may be time to consider professional document scanning services.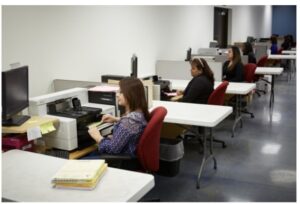 Document scanning services like those provided by ECM Today! are the perfect way to get your records to work for you rather than against you. By scanning your business documents you take valuable information out of the file cabinet and make it accessible from anywhere with a simple search. Scanning your documents will help you reclaim more space, time, and money.
The ECM Today Document Scanning Process
For more than 25 years, the people at ECM Today! have specialized in high-speed document scanning and conversion of paper records. We have got document conversion down to a fine, secure science. Our CDIA certified managers ( Certified Document Imaging Architect) are committed to ensuring that your documents are scanned accurately, clearly, and securely so you have only the highest quality of images.
Our passion has always been for helping companies go paperless and making their businesses more efficient by scanning their paper files. Document imaging is what we do!
Our advantage stems from working with hundreds of clients like you! We use the latest Panasonic scanning technology to maximize scanning throughput, ensuring the highest quality.
We primarily serve clients in San Antonio, Austin, Dallas, and Houston but have scanned for organizations throughout the US and Caribbean. ECM Today! uses state-of-the-art high-speed scanners with image enhancement, optical character recognition (OCR), and barcode recognition (1D and 2D barcodes) systems to process documents accurately and efficiently.
Our Match-n-Merge process can be utilized to integrate with CRM, ERPs, or other system data to reduce data entry costs and ensure accuracy. Document scanning and data capture can be performed as a back-end or front-end function, each with its own set of client benefits.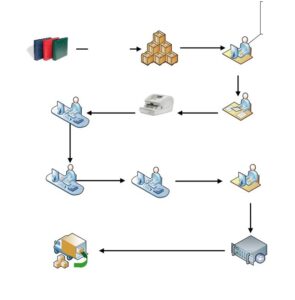 Give us a Try! – A No-Obligation Proof of Concept
Transitioning to digital documents can be intimidating. You probably have a lot of questions about the process. The best way for you to understand our scanning service is to experience it first-hand. That is why ECM Today! offers a no-obligation trial.

Send us one box of your documents and we will walk you through our entire process from start to finish answering questions you might have along the way.

We can tweak the final product until you are 100% satisfied with the outcome.

After our Proof of Concept, if you are unhappy with the results at least you will be one box closer to digitizing your documents and there is absolutely no obligation to continue.

Doing a Proof of Concept will give you a clear understanding of how easy ECM Today! can make the process and the level of quality you can expect when working with us.
Want to learn more?
Please fill out the form and we will be in touch.